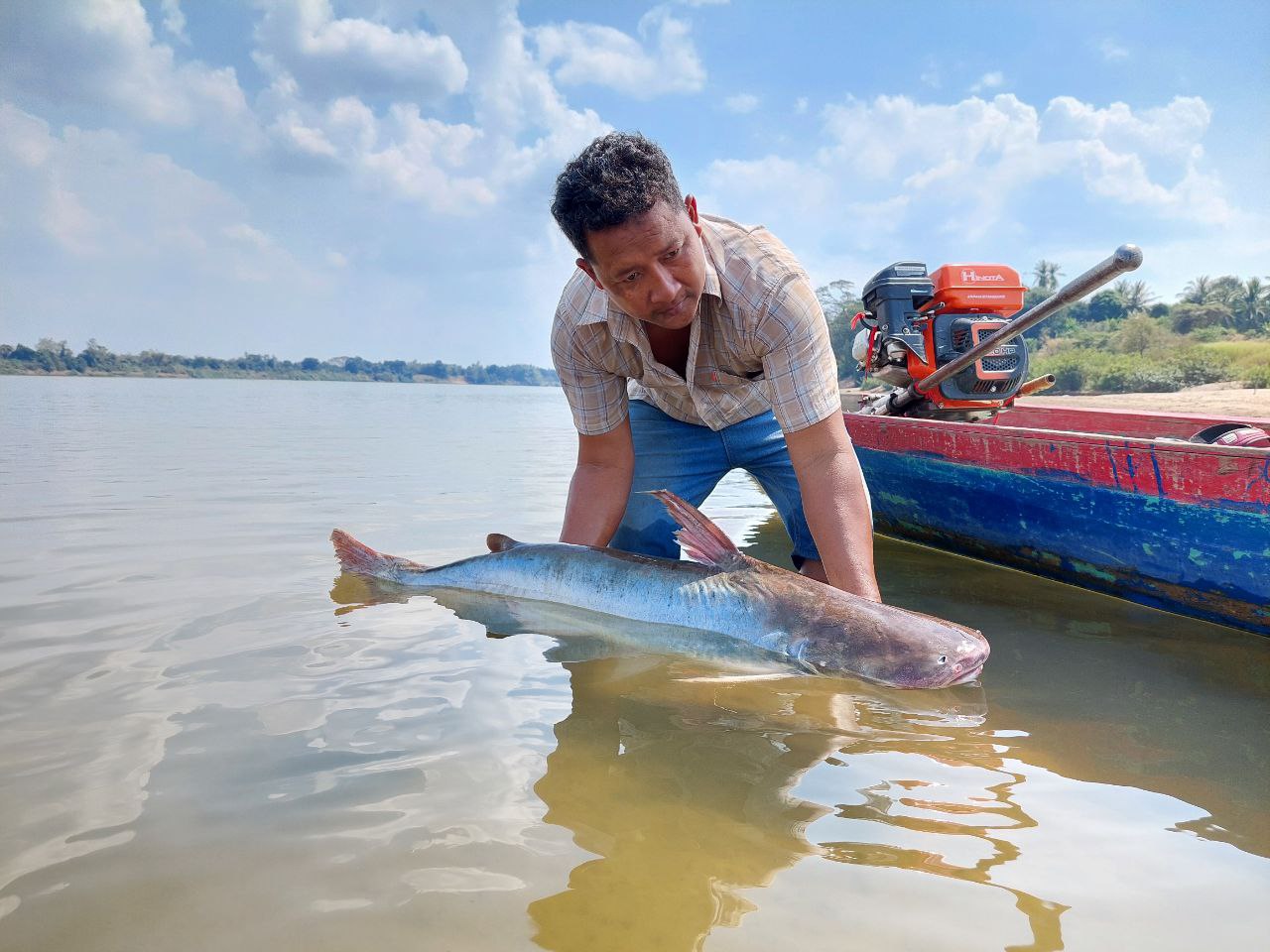 The striped catfish (Pangasianodon hypothalamus) is a flagship catfish species in the Mekong River and a commercially important fish species in fisheries. The upper Cambodian Mekong River system is likely one of the world's last remaining habitats for the wild population of the species.  Although the striped catfish has been assessed as "Endangered" by the IUCN Red List, information on its population status in the Cambodian Mekong system is not well understood. A recent study supported by the Wonders of the Mekong project sought to assess the population status of the striped catfish by doing integrated analyses of striped catfish catches, length distribution, and larvae/juvenile data from the long-term fish catch and larval monitoring in the Tonle Sap and Mekong rivers in Cambodia over the last two decades.
Key results of this study included:
There was a significant decline in adult striped catfish catches in the Tonle Sap River over the last 18 years. For example, the annual total catch decreased from 236,952 kg during the 2000–2001 fishing season to 7,293 kg during the 2017-2018 fishing season.
The species length distribution reported in the catch shifted to a smaller size. For example, the mean body length decreased from 31 cm in 2001 to 13 cm in 2019.
A marginal decline in striped catfish larvae abundance was detected over the study period;
A flood index was observed to have a positive association with the striped catfish catch, and slight positive correlation with the striped catfish larval abundance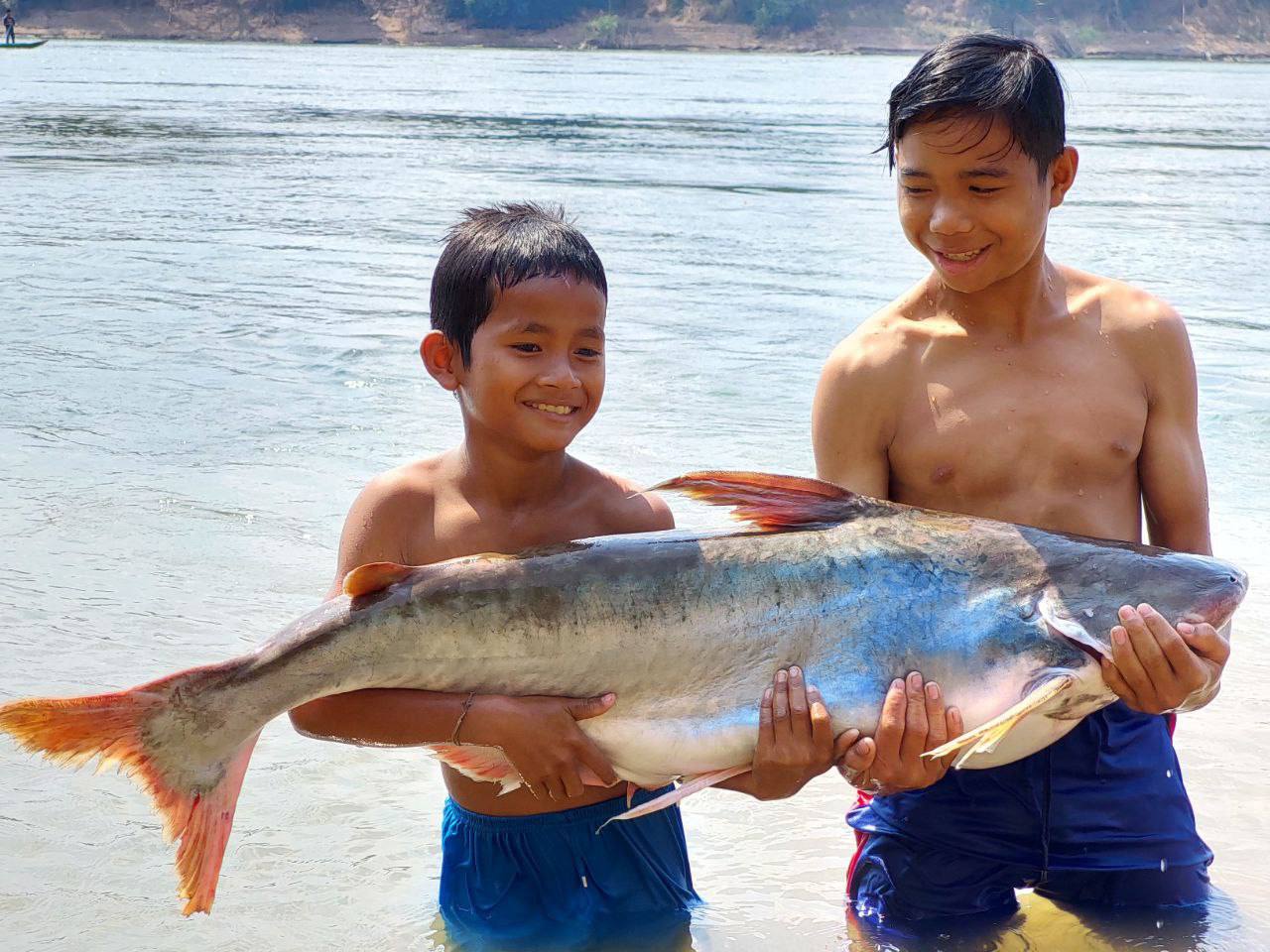 The results suggest that, among other factors, flow is a key driver explaining the temporal variability in the adult catch of the striped catfish in the Tonle Sap. In addition, the declining abundance of larval striped catfish drifting from the upstream Mekong may be a contributing factor to the decline in the adult catch of the striped catfish in the Tonle Sap. Therefore, the researchers suggest that effective fisheries management and conservation actions must focus on maintaining migratory corridors, spawning grounds, water flow, and fish larvae drift in the Mekong River, such as by ensuring regular seasonal flooding, in order to conserve the wild striped catfish population in the Lower Mekong Basin.
This research was conducted by:
Sothearith Soem, Research Officer, Wonders of the Mekong Project
Bunyeth Chan, Postdoc Research Fellow, Wonders of the Mekong Project
Zeb S. Hogan, Associate Professor at the University of Nevada, Reno and Principal Investigator of the Wonders of the Mekong Project
Peng Bun Ngor, Dean of Faculty of Fisheries, Royal University of Agriculture