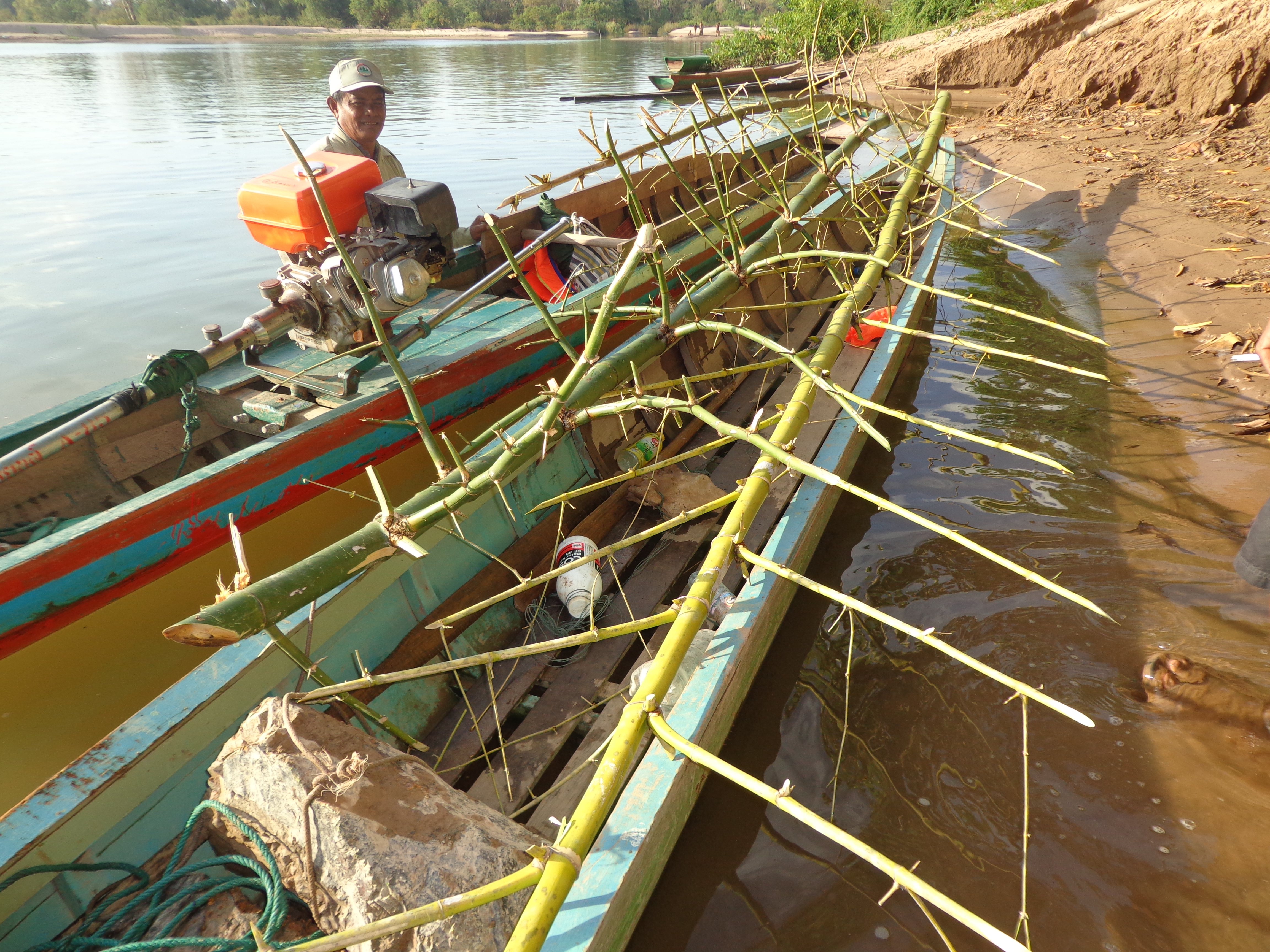 Organization: WorldFish Cambodia
Duration: 2011–2017
Funders: CEPF (Critical Ecosystem Partnership Fund), Fondation Ensemble, Government of Japan, and CGIAR (Consortium of International Agricultural Research Centers)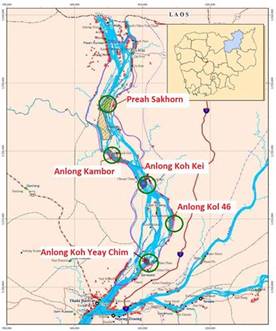 The pilot project "Integrating Fisheries Management and Wetlands" in Stung Treng Ramsar site in Cambodia (2011 – 2017) established effective and adaptive fisheries co-management arrangements. The project brought together state and non-state actors to reduce on-site threats to fisheries resources and important fish habitats. The project was implemented in a wetlands complex in Stung Treng province, Cambodia. This is one of the most important wetland complexes for freshwater biodiversity in the Mekong River Basin, having been designated as "wetlands of international importance" by the Ramsar Convention on Wetlands since 1999. This Ramsar site is inhabited by more than 12,000 people in 21 villages, and also supports the wetlands-dependent livelihoods of numerous other migrant fishers who come on a seasonal basis to catch fish in the area.
The project covered five important fish habitats that are jointly managed as no-take fish conservation zones by a network of local Community Fisheries (CFi) organizations and the Cambodian government. These fish conservation zones are about 700 ha in total area, and are situated along meandering waterways between islets in a 25 kilometer stretch of the Mekong River mainstream within the Stung Treng Ramsar site between Stung Treng provincial town and the border with Lao PDR. The CFi groups supported by the project are located in 14 villages in four communes (Preah Rumkel, O'Svay, Koh Sneng and Samaki) in two districts (Thalaborivat and Stung Treng).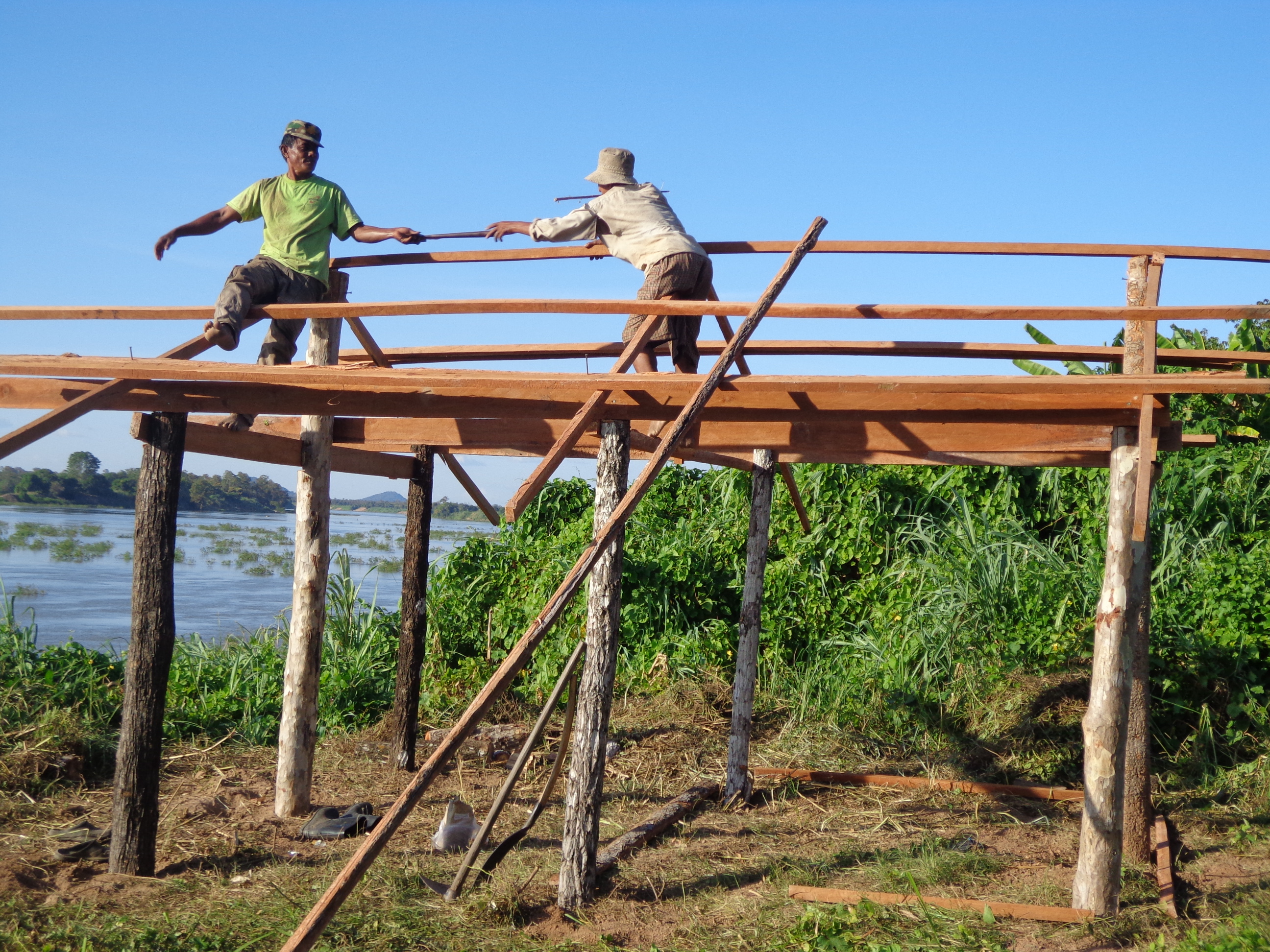 At the field level, the project facilitated CFis, the Ramsar site rangers, and other relevant stakeholders, including provincial Fisheries Administration Cantonment and provincial Department of Environment, in a range of activities, including:
their deliberation for site selection;
development of a consolidated management arrangement for the 5 sites;
provision of minimum management infrastructure and equipment such as patrol outposts (shown in the photo above) and gears, boundary markers, and signs;
forming and activating a joint patrol team across the site; and
mobilization of local cash and in-kind support to protect and manage the fisheries.
The project also liaised with relevant local authorities and sector agencies to support policy and law enforcement. At the national level, the project engaged with the Technical Working Group on Fisheries, including sharing lessons from the project, in order to influence policy formulation, particularly around the importance of CFi networking."
For more information contact: Kosal Mam, Project leader, WorldFish Cambodia: k.mam[at]cgiar.org